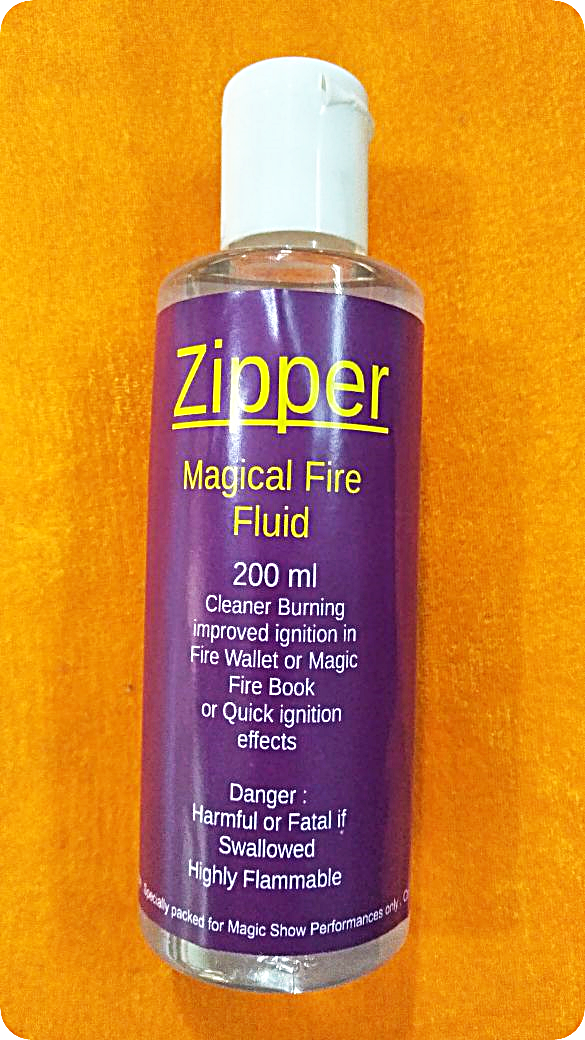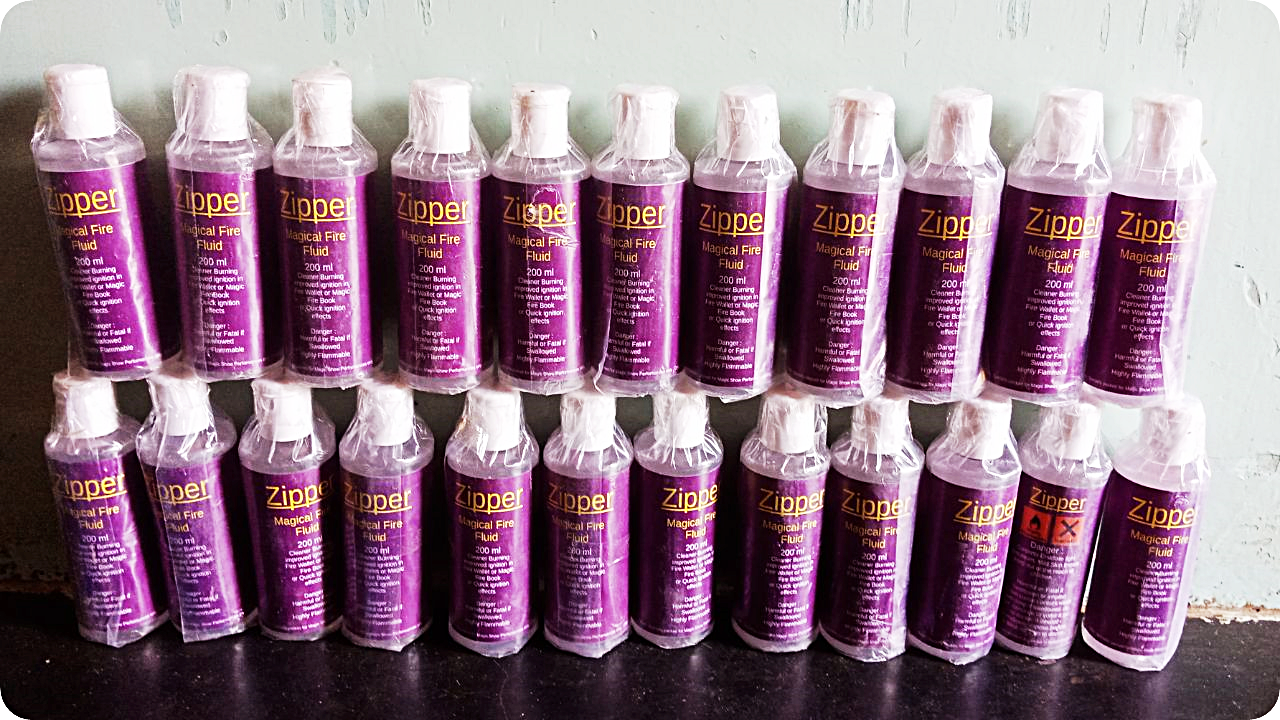 Zipper is a great product for fire effect . It can be used with fire wallet or alone .
This last long and its effect has been appreciated All over the world.
HIGHLY FLAMEABLE
THIS PRODUCT IS NOT SOLD TO CUSTOMERS UNDER 18.
ZIPPER-MAGICAL FIRE FLUID BY JASSHERS MAGIC
Jassher's Magic OfferGet 10% cashback.
Availability: Out Of Stock
Viewed: 10772 Times
Safe and Secure Payments.100% Authentic products.
Related Products
Tags: fire magic, jassher magic, stage